VERSAILLES -PHILHARMONIC QUINTET- NOBLE CD+DVD
Par Louis Philia le vendredi, février 19 2016, 19:24 - Versailles Philharmonic Quintet - Lien permanent
Here is the of the Versailles -Philharmonic Quintet- NOBLE Album. The booklet's front cover of this copy has the autographs of the five original members of the band: Kamijo, Hizaki, Teru, Jasmine You & Yuki.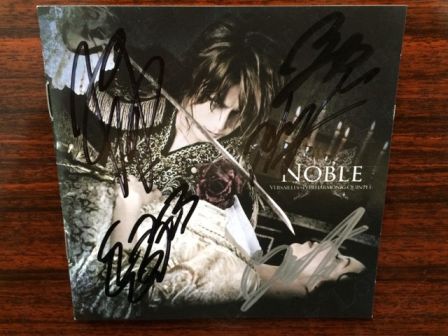 The official release date was October 21 2008. However it seems that the first copies were released at the Anime USA convention, which took place from October 10 to October 12 2008: Versailles -Philharmonic Quintet- participated in Q&A session with fans and had a first signing session on Friday, October 10th; and performed a full concert on Saturday, October 11th, followed by a second autographs session.

Interestingly, the USA edition of NOBLE is the very first release of the band with their new name Versailles -Philharmonic Quintet- while the other editions of the NOBLE album are released under the simple name Versailles, with Vampires' Chronicle as subhead.
In this USA edition, the name of the band has been changed to Versailles -Philharmonic Quintet- on all the inserts as well on the DVD video. That might explain why this edition was released later than the Japanese and the European ones, simultaneously released on July 16 2008.
Oddly the quality of the video is visibly lower than the one on the European DVD.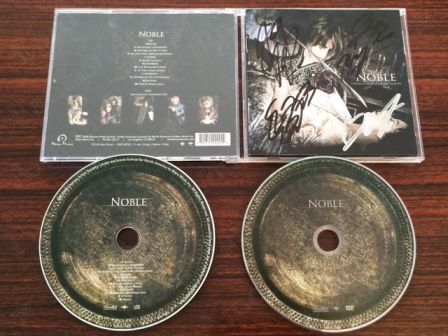 The USA edition of the Versailles -Philharmonic Quintet- NOBLE album was the last one missing to my NOBLE collection, now it's complete! Or I guess so… I wonder if a promotional version of the Japanese edition or of the USA edition has ever existed: if so, please let me know!