"OLD SCHOOL" 1964-1974: THE ALICE COOPER BOX SET: MY GOLDEN TICKET
Par Louis Philia le jeudi, juillet 14 2011, 10:17 - Alice Cooper - Lien permanent
On National Day here in France, I had my fireworks before everyone else!
Opening my newly arrived "Old School" 1964-1974 Alice Cooper Box Set, I could hardly believe what I had in front of my eyes!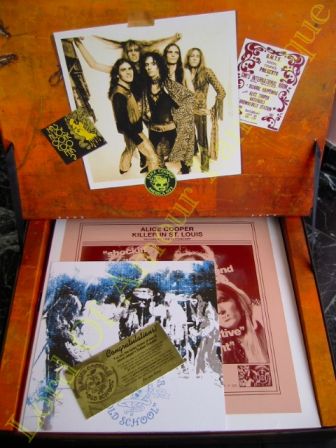 I am the lucky winner of one of five Golden Tickets hidden in "Old School" box sets worldwide!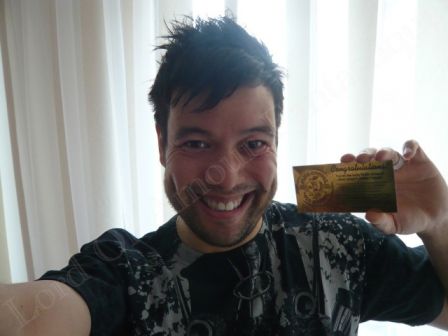 Here is a close look at my little treasure: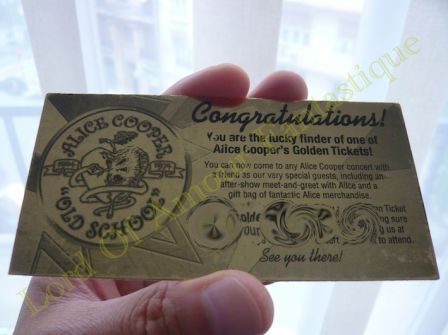 Wow, I really feel like Charlie going to enter the Chocolate Factory! :D