VERSAILLES Philharmonic Quintet : Versailles World Tour 2010 "Method of Inheritance" PHOTOSET #1
Par Louis Philia le dimanche, février 28 2010, 22:01 - Versailles Philharmonic Quintet - Lien permanent
This Versailles photoset was sold during the Versailles World Tour 2010 "Method of Inheritance".
It features the four members in ALICE and the PIRATES outfits.

This photoset was numbered 001 on a photo posted by HIZAKI himself on the official Versailles Blog on April 4th, 2010.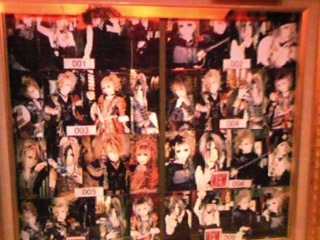 Thank you very much to Prince Asphodel from La Cour de Versailles, the French Official Street Team of Versailles, who brought me this photoset directly back from Japan !