VERSAILLES : JUBILEE -METHOD OF INHERITANCE- [初回限定盤]
Par Louis Philia le mercredi, janvier 20 2010, 17:02 - Versailles Philharmonic Quintet - Lien permanent
JUBILEE -METHOD OF INHERITANCE- is Versailles' first major album. It was born on January, 20th 2010.

It came in two versions : a Limited Edition (初回限定盤) and a Normal Edition (通常盤).




CD
1.God Palace -Method of Inheritance-
2.Ascendead Master
3.Rosen Schwert
4.愛と哀しみのノクターン
5.Amorphous
6.Reminiscence
7.Catharsis
8.The Umbrella of Glass
9.月下香
10.PRINCESS -Revival of church-
11.Serenade
12.Sound in Gate

DVD
1.Ascendead Master
2.Serenade
3.Making from Video Clips


Catalog number : WPZL-30169/70
UPC : 4943674095834
Label : Xarner Music Japan
Country : Japan
Release date : 2010/01/20


The Limited Edition of JUBILEE -METHOD OF INHERITANCE- comes in a slipcase :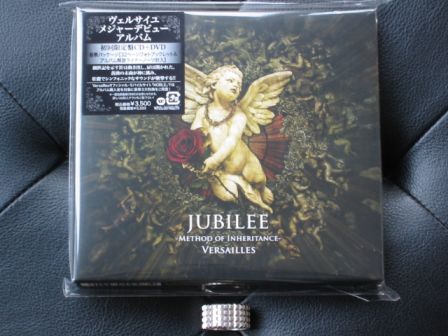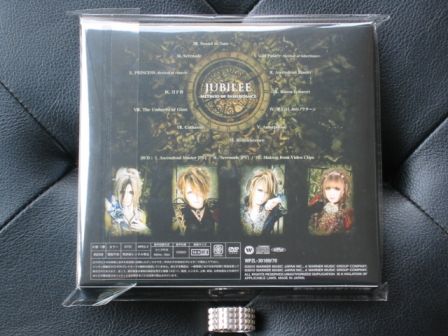 In this slipcase can be found a luxury 32 pages booklet and a CD+DVD set :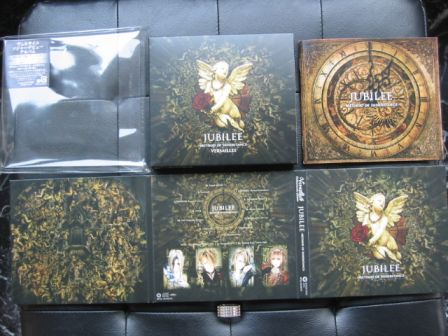 The CD+DVD set contained a mini-booklet :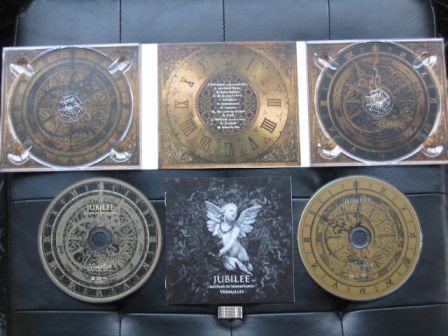 In this mini-booklet was included a special insert :





I bought my copy at 自主盤倶楽部 (Club Indies) and it came with some bonuses :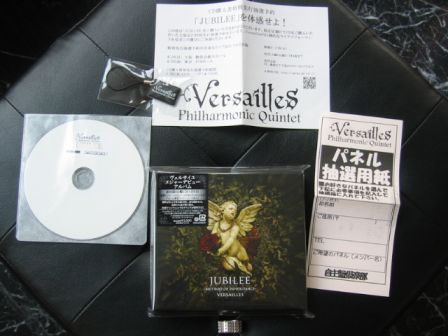 A Comment DVD :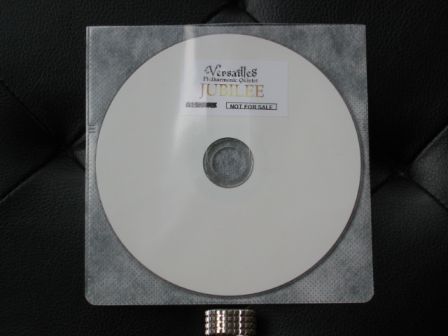 An Exclusive Phonestrap which can be used as a mobile cleaner :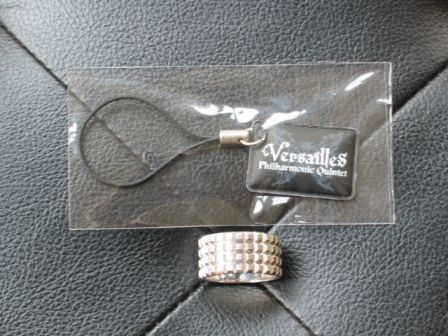 And some Exclusive leaflets :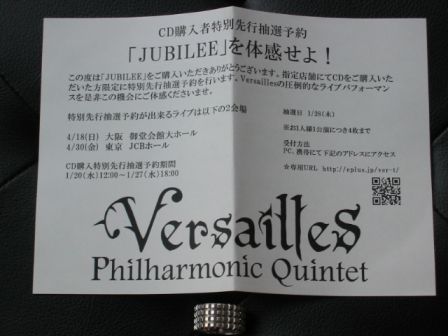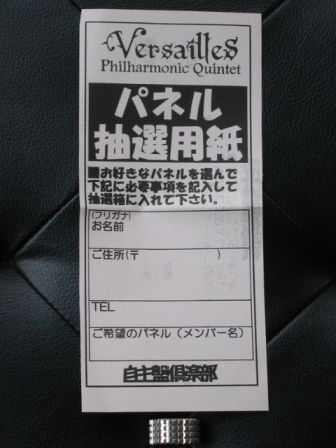 Take a look at Versailles new design for JUBILEE -METHOD OF INHERITANCE- !