VERSAILLES "NOBLE" PROMO CD
Par Louis Philia le mercredi, juillet 16 2008, 15:28 - Versailles Philharmonic Quintet - Lien permanent
European release of Versailles "NOBLE" album CD by CLJ Records had a Promotional Limited Edition.


Catalog number : CLJ 8837-2.2
UPC : none
Label : CLJ Records
Country : Germany
Release date : 2008/07/16
Price : NOT FOR SALE


Versailles "NOBLE" European Promotional Limited Edition CD comes in a with the same picture as regular version on front.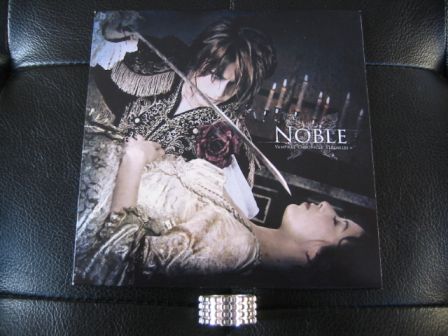 Back has a slightly different imprint as on regular version, mainly: no barcode, catalog number and "FOR PROMOTIONAL USE ONLY LIMITED EDITION NOT FOR SALE" mentioned.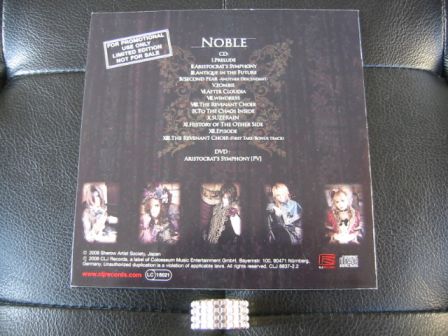 The is exactly the same as the regular version except for one detail: "FOR PROMOTIONAL USE ONLY" is printed on the front of CD.
It has exactly the same matrix informations as the regular version.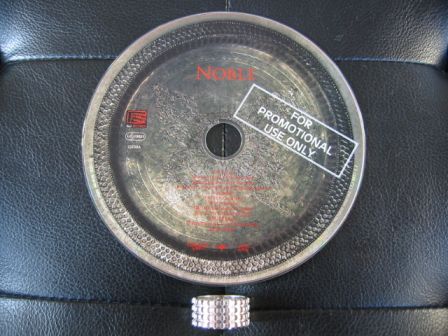 Many thanks to CLJ Records, especially to Bettina for making me a happy collector!