VERSAILLES : PARIS / LA LOCO - FRANCE
Par Louis Philia le dimanche, avril 6 2008, 12:35 - Versailles Philharmonic Quintet - Lien permanent
Versailles was in concert in Paris, France at La Loco on April 6, 2008.
Unfortunately I could not go to it but thanks to Prince Asphodel of La Cour de Versailles, the official French street team, I had the flyer announcing this wonderful event.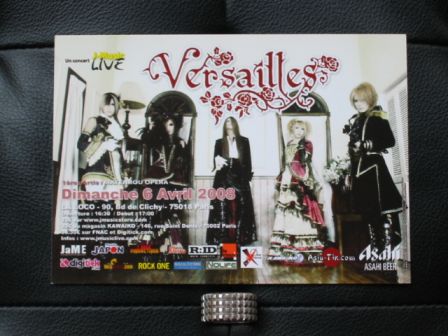 Next time I will be there !