MY HAPPY BIRTHDAY WITH DEVIN TOWNSEND PROJECT
Par Louis Philia le lundi, décembre 10 2012, 23:59 - Devin Townsend - Lien permanent


For this Fantastic night with Devin Townsend Project, I had the idea of a picture for a t-shirt and my friend Mathieu did a great job! Thank you also to my dear Stephane for his assistance.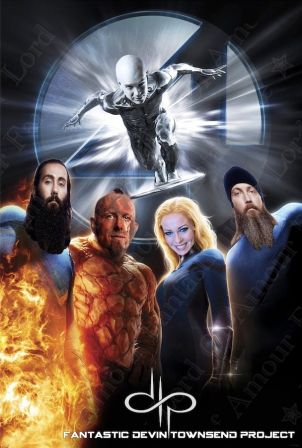 Meet&Greet was a real pleasure and all the band members were really kind. 19 years after I first saw Devin Townsend live as vocalist for VAI, I was very happy to shake the hand of this musical genius!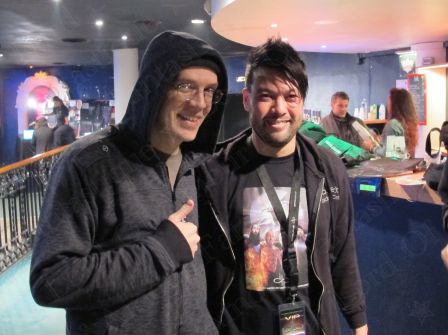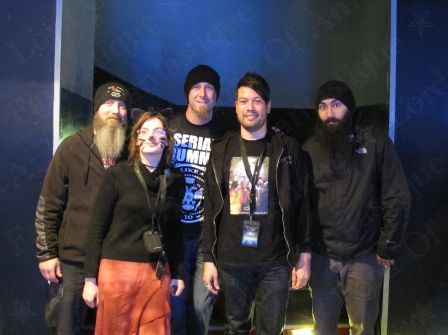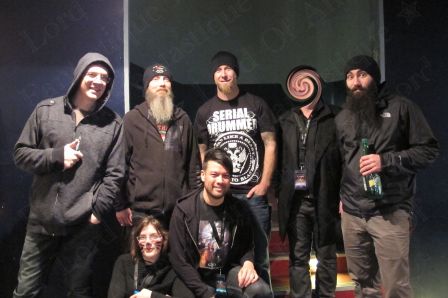 As VIP we could stay in the venue after the Meet&Greet and then be in the front row for the concert!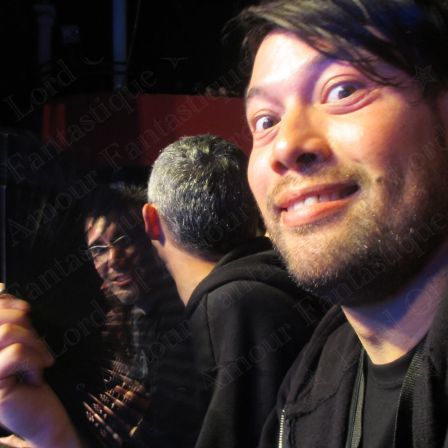 Dave Young posted a picture on his twitter (me just in front of Devin :D )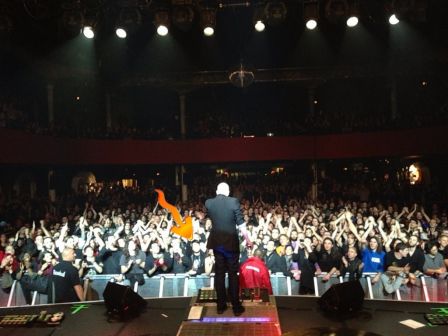 TV ROCK LIVE has published a video interview of Devin Townsend with live footage (me around 7:05…)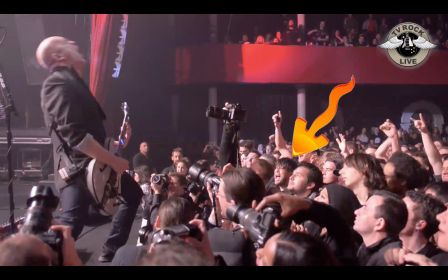 After the concert, I waited with a friend for the artists to come out… and it was fun again!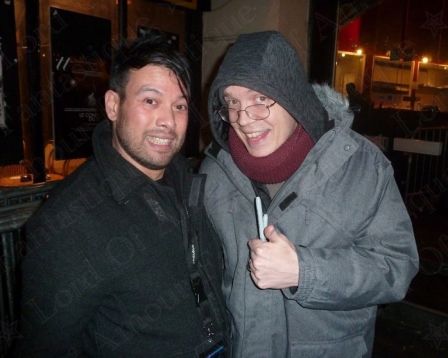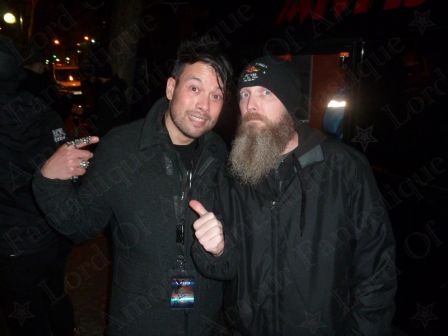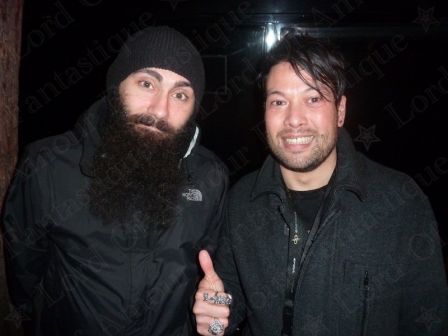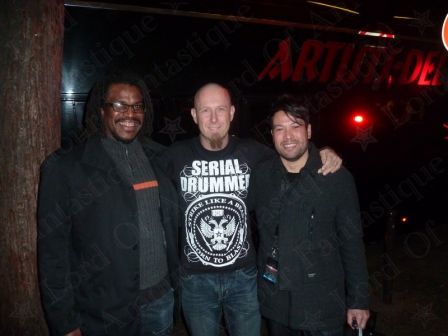 Devin Townsend Project is such a fantastic team! The show was truly epic, I had a wonderful birthday night, thank you DTP!