KISAKI PROJECT feat.砂月 「壊詞~an ideal of beauty Desperate~」
Par Louis Philia le mercredi, octobre 31 2012, 16:08 - 凛 / Phantasmagoria / KISAKI PROJECT - Lien permanent

Catalog number : UCCD-327
UPC : 4529123331113
Label : UNDER CODE PRODUCTION
Country : Japan
Release date : 2012/10/31
Price : ¥3150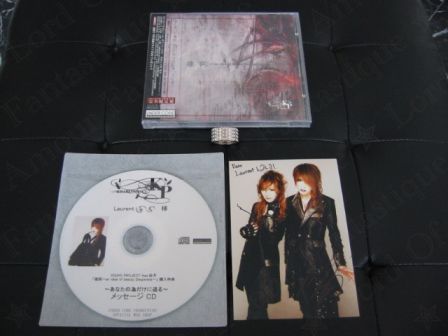 The bonuses of UNDER CODE PRODUCTION web shop were a personal message CD of chosen band member (I chose KISAKI) and a personal autographed picture.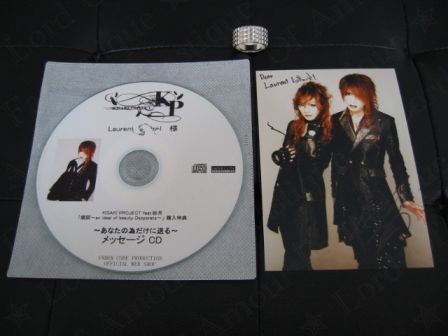 「壊詞~an ideal of beauty Desperate~」 was also sold with a replacement jacket autographed by KISAKI limited to 100 copies only: this item is known as the "Shangai Edition" (上海盤).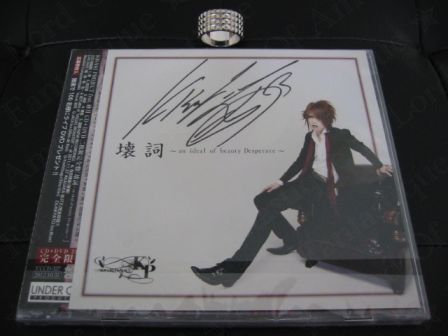 Except this alternate jacket, the item is strictly the same.