VERSAILLES PHILHARMONIC QUINTET : DESCENDANT OF THE ROSE ファンクラブ会員限定会報DVD VOL.1
Par Louis Philia le samedi, juin 30 2012, 21:43 - Versailles Philharmonic Quintet - Lien permanent
On June 2012, a new ファンクラブ会員限定会報DVD (Fan Club members-only Newsletter DVD) was released for steadfast members of Versailles Official World Fan Club DESCENDANT OF THE ROSE!


Catalog number : none
UPC : none
Label : none
Country : Japan
Release date : June 2012
Price : not for sale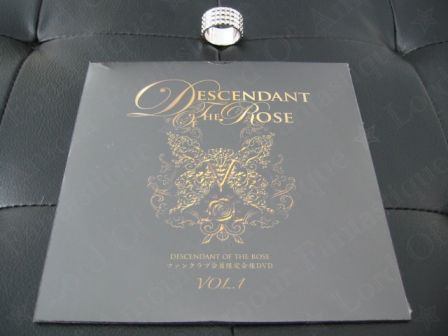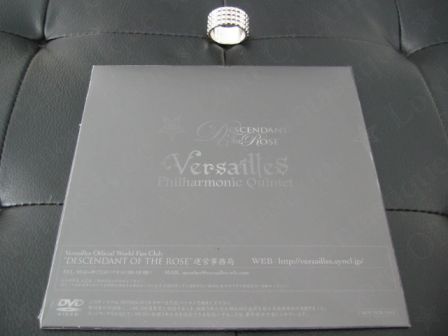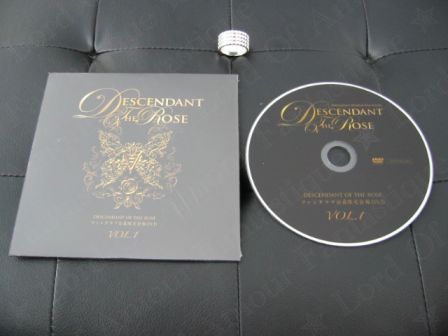 We're welcomed by the band dressed the same way as during the HIZAKI & YUKI's BirthDay Party: KAMIJO, TERU and MASASHI are wearing the outfits revealed in the 2012 Tour -Holy Grail- Reincarnation pamphlet; HIZAKI and YUKI are dressed in a traditionnal way.

This DVD is almost entirely focused on the 2011-2012 Holy Grail World Tour and mostly consists of audio commentaries from the entire band on pictures and live footage filmed during concerts and backstage, meet&greets, people queuing, interviews, etc.. Its exact duration is 29'40.

The Japanese part of the Holy Grail Tour is quickly illustrated with live photos only . But for each concert outside Japan, there are few pictures of the most remarkable and most famous attractions points of the country or town, and live footages.

I was wondering if the pictures had been taken by band members during the tour but I am sure these are old royalty free stock photos: you only have to see the cars of the 70's era in front of the Arc de Triomphe at Place de l'Etoile!

I can't understand a single word but I am very curious of what members are saying while they are holding some fruits backstage at Teatro La Cupula in Santiago, Chile.

Then it's already the Grand Final in Shibuya with a short moment with KAMIJO holding the movie camera and filming the audience from the scene.

The DVD ends with live footage of the Versailles World Tour 2011-2012打上げ&BirthDayParty on February 18. First the band wear their Suit&Dress outfits as in the 2012 Tour Pamphlet -Holy Grail- Reincarnation, then HIZAHI & YUKI appear in traditionnal outfits. One can also see that KAMIJO doesn't wear any contact lenses, quite rare pictures!

This video diary is quite frustrating because live videos are very short! But it's a fantastic documentary about this gigantic world tour and an unique testimony of Versailles' backstage life!


This DVD is the second one published by Versailles Official World Fan Club DESCENDANT OF THE ROSE.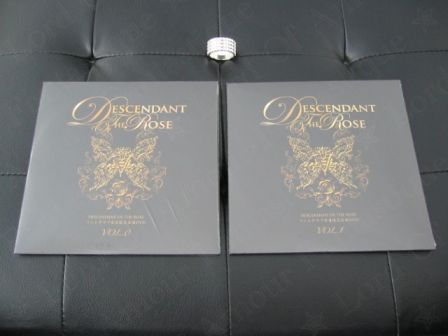 There were two posts about it in the "Information" section of the Fan Club website: