VERSAILLES PHILHARMONIC QUINTET : AUTOGRAPHED MASASHI BADGE
Par Louis Philia le samedi, janvier 14 2012, 17:39 - Versailles Philharmonic Quintet - Lien permanent
Here is an original badge of Versailles Philharmonic Quintet member MASASHI sold during Versailles World Tour 2012 – Holy Grail ~Reincarnation~.
It is signed by MASASHI himself with his autograph on the front and his name on the back.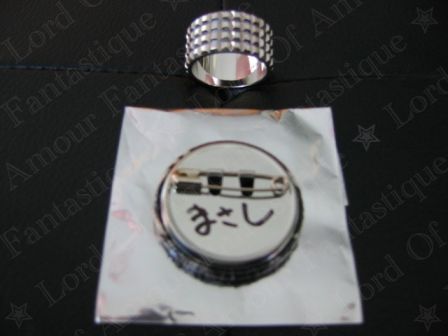 I bought this badge on Japanese auctions on January 14th, 2012. It was sold on concert on January 3rd or 6th.