凛 -the end of corruption world- PERFECT LOVE CD
Par Louis Philia le mardi, février 1 2011, 22:34 - 凛 / Phantasmagoria / KISAKI PROJECT - Lien permanent
凛 -the end of corruption world- CD PERFECT LOVE 〜Tribute by Lin〜 is a very special release: 凛の未発表CDプレゼント was given as a gift during UNDER CODE PRODUCTION OFFICIAL WEB SHOP SPECIAL FAIR (which took place from 2010-12-21 to 2011-03-31) to anyone who spent over 7,000¥.


Catalog number : LINCD-001 (on matrix)
UPC : none
Label : UNDER CODE PRODUCTION
Country : Japan
Release date : 2010/02 (I can't tell the exact release date but it was before February 15th)
Price : free (given for orders over 7,000¥)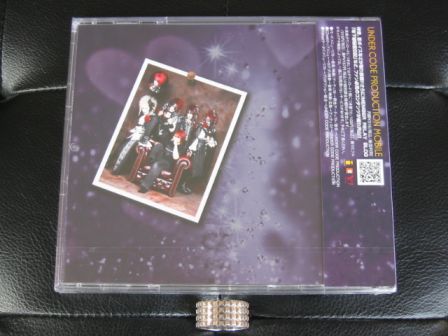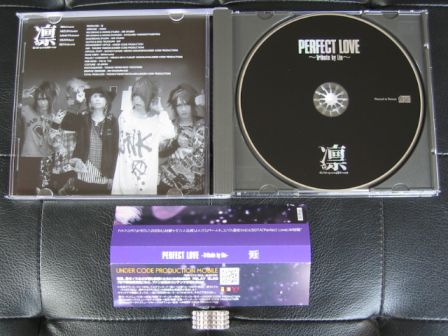 PERFECT LOVE 〜Tribute by Lin〜 contains only one song: a cover version of 50TA's song PERFECT LOVE.

With this record, 凛 definitely did romanize their name as Lin.


I have one more copy of this exclusive CD for sale.
You can find more details at the TRADE / SELL page.