COLDFEET presents MJ THE TOUR
Par Louis Philia le mercredi, novembre 4 2009, 11:50 - Michael Jackson - Lien permanent
COLDFEET's monster 2-year project to cover Michael Jackson's best hits features some of Japan's best club scene artists, making many of these great songs more danceable than ever! (Thanks to Patrick from chipple)

Here you can watch the trailer.


I bought my copy from Tower Records which offered a bonus CD and the pack came like this :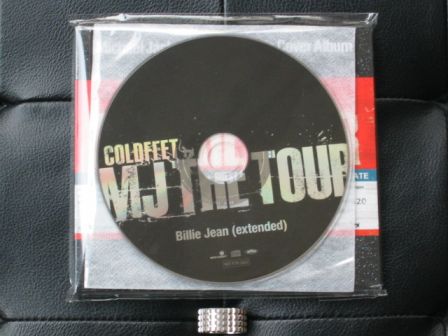 The plastic outersleeve is sealed with a barcode sticker.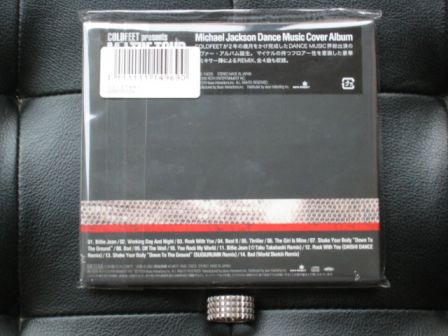 Once opened, it contains the album (factory sealed) and the bonus CD.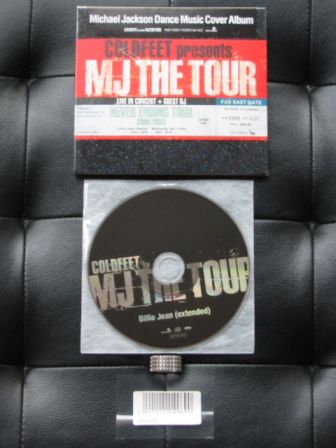 Catalog number : XNAE-10025
UPC : 4995879510254
Label : Roth Entertainment / Blues Interaction / P-VINE Records
Country : Japan
Release date : 2009/11/04

Sealed, the record comes like this :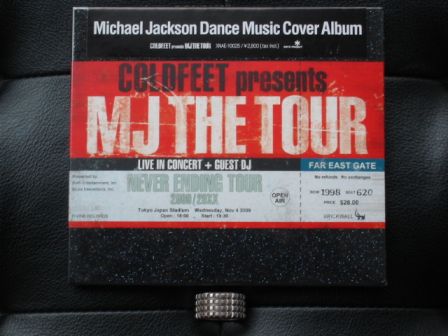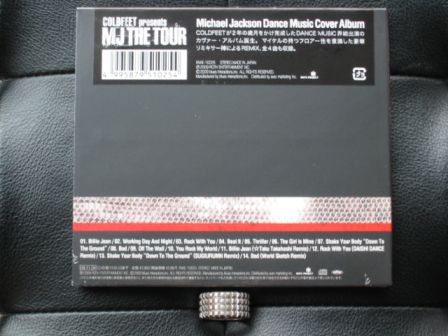 Once opened, here it is :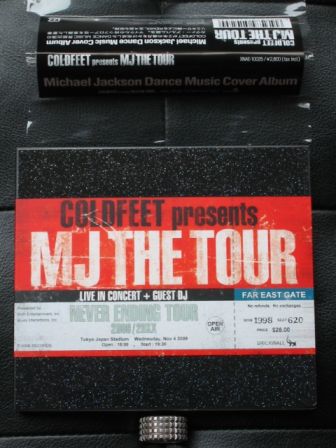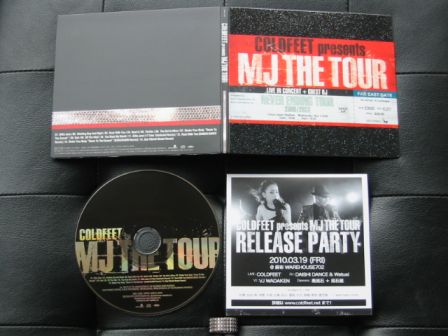 It contains a folded extra-insert :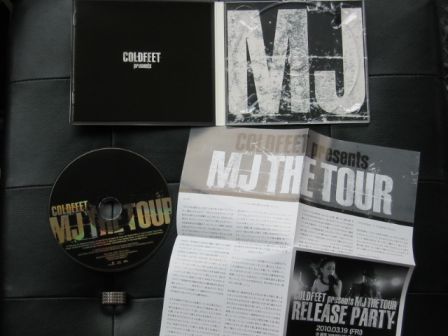 Once folded out, the insert reveals a mini-poster :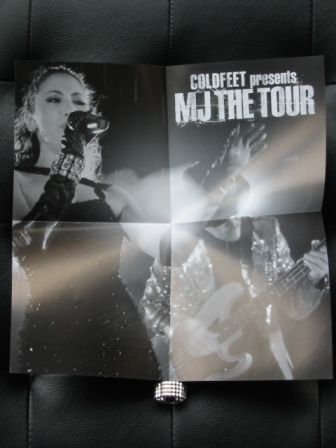 As a bonus for first purchasers, Tower Records offered a bonus CD.
This is a genuine pressed-silver CD and not a CD-R as announced.
It contains one track : Billie Jean (extended).
Printed on the matrix is the catalog number XNAE-10025T.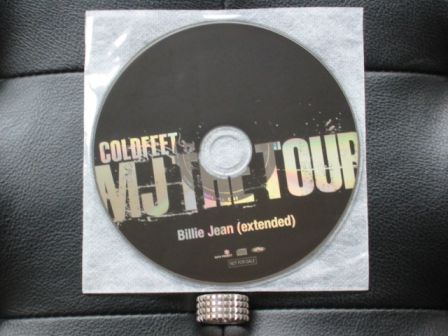 The whole Tower Records pack has UPC 1111111149690.


HMV Japan had another bonus CD containing The Girl Is Mine (extended) and I hope to have it one day !