ALICE COOPER : KILLER by Audio Fidelity
Par Louis Philia le mardi, septembre 1 2009, 20:10 - Alice Cooper - Lien permanent
Following on the heels of Audio Fidelity's hugely successful School's Out comes the 1971 Alice Cooper classic, Killer.


Catalog number : AFZ 048
UPC : 780014204822
Label : Audio Fidelity
Country : U.S.A.
Release date : 2009/09

The CD comes housed in a see-through slip case.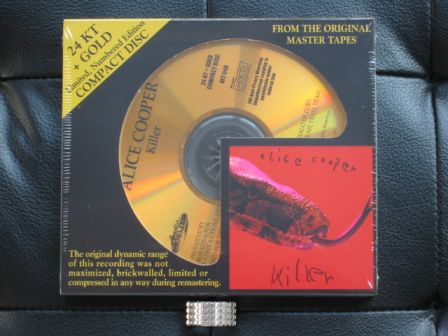 ]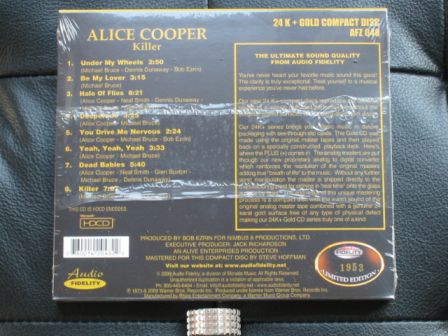 This is a uniquely numbered edition and here is my number :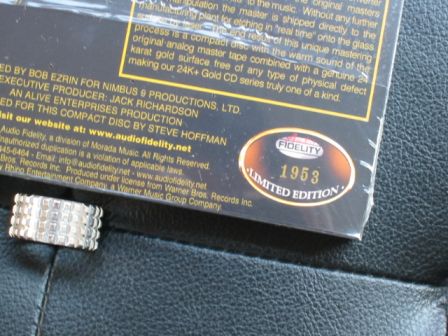 Here are all you will find inside :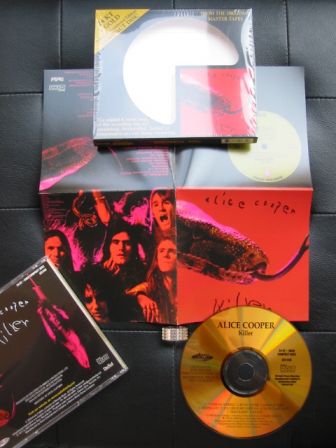 The original artwork is reproduced.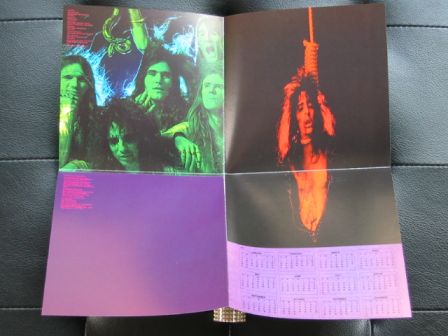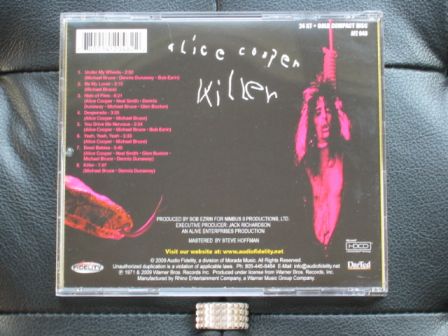 The disc is a 24 K + gold compact disc HDCD (Microsoft) encoded.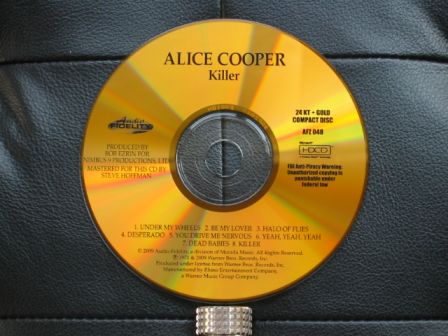 This new edition will replace my former copy I bought in 1993 which is an original Warner Bros. edition for France.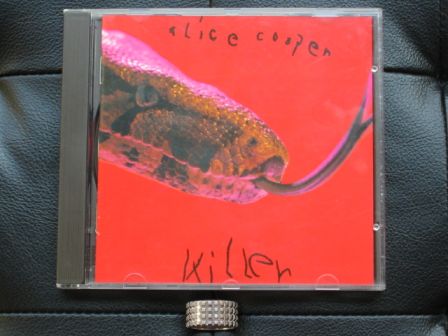 Catalog number : 7599-27255-2 / WE 835
UPC : 07599-27255-21
Label : Warner Bros.
Country : Germany / France
Release date : ???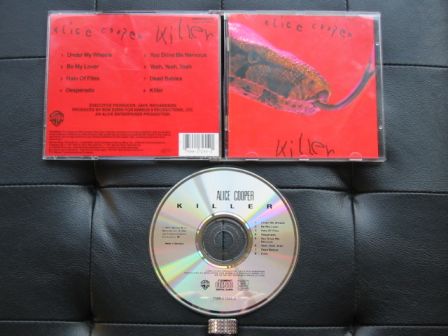 As it was especially intended for France, it comes with a catalog number for Warner France and some French translations.