VERSAILLES Philharmonic Quintet : ASCENDEAD MASTER / PROMO CD #1
Par Louis Philia le mercredi, juin 24 2009, 11:41 - Versailles Philharmonic Quintet - Lien permanent
Here is the first promotional CD single for Versailles Philarmonic Quintet first Warner single Ascendead Master.

This is a CD-R coming in a slim jewel case with an inlay.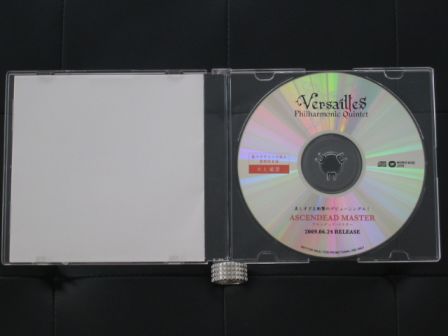 It contains the title track but in an exclusive version only available on this promo CD. It is in fact a pre-mastering version : it sounds raw, a bit like if it was a live recording.