ノード・オブ・スケルツォ : SPECIAL LIVE CLIP DVD
Par Louis Philia le mercredi, octobre 31 2007, 23:47 - Versailles Philharmonic Quintet - Lien permanent
This bonus DVD was sent to people who had collected the three coupons from the first press versions of Versailles Lyrical Sympathy, Juka Saint Croix and Kaya Carmilla and sent them affixed on a postcard included in the first-press version of Node of scherzo CD with five 80 yen stamps.

I bought my copy on Japanese auctions.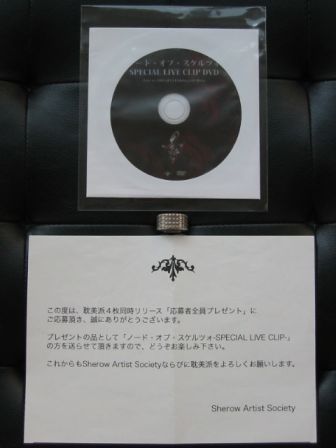 The DVD came new and unopened.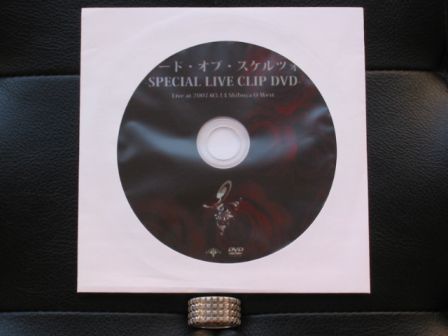 Catalog number : SASDVD-004
UPC : none
Label : Sherow Artist Society
Country : Japan
Release date : 2009/11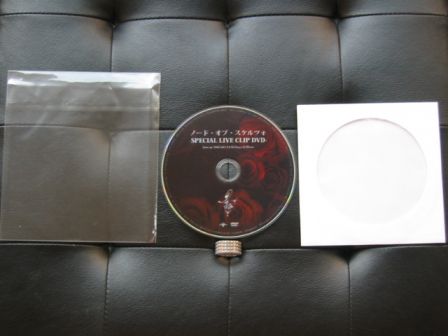 It came with the original SAS letter which was sent with the DVD.