THANKS TO MY GOLDEN TICKET, I WAS ALICE COOPER'S VIP GUEST :)
Par Louis Philia le dimanche, novembre 6 2011, 23:59 - Alice Cooper - Lien permanent
This summer, I was the lucky finder of a Golden Ticket hidden in the Alice Cooper "OLD SCHOOL" 1964-1974 box set. There are only five in the whole world and you can have a look at mine (and my big smile) here -> My Golden Ticket

I chose to go with my friend Stéphane to the show in Lyon held on November 6th at la Halle Tony Garnier during the No More Mr Nice Guy Tour. I was personally in contact with Alice Cooper Personal Assistant Kyler Clark.


On the day of the concert, I went to the venue and to the tickets desk, an envelope was waiting for me, containig not only two tickets for the show but four! Two to access to the groudfloor, and two seats. Toby later explained me that, as they didn't know where I would choose to place to attend the concert, they gave me the opportunity to stay wherever I want!
The envelope also included two VIP Guest patches that would allow us to go backstage after the show to Meet & Greet with Alice.


The show was awesome! Not so spectacular as the one I saw the previous year on the Theatre Of Death Tour in Marseille but musically I enjoyed this one more. The sound quality was excellent, I actually appreciated the three guitarists and Alice and the band's performance was really great.


After the show, me and my friend were welcomed by a man of Alice personal staff named Toby. He was very nice with us and led us to a room backstage where we could sit. While waiting to meet Alice, he gave us bags full of Alice merchandise: Stephane had a full set of t-shirts sold that night; I too with a full set of all the goodies sold that night at the merchandise table! It was Christmas time before Christmas!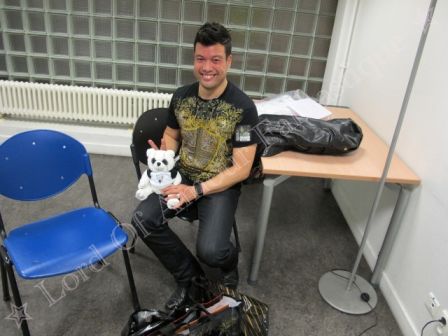 While we were waiting, we briefly met Karen Hunter, the wife of Steve Hunter - but at this time I didn't know who she were. She gave me a compliment on my t-shirt. I had chosen this golden t-shirt especially for this golden occasion.
I also caught sight of the band members leaving the venue but I didn't dare talking to them.


Then Toby drove us to the room were Alice and his assistant Kyler were waiting for us. All the way, Toby was announcing in his walkie-talkie that Laurent, the Golden Ticket winner, was coming, that was funny.


I sat next to Alice on the sofa and we talked while he was signing some of my collectibles. On the photo below you can see him signing my "OLD SCHOOL" 1964-1974 box set (and the Golden Ticket in my hand).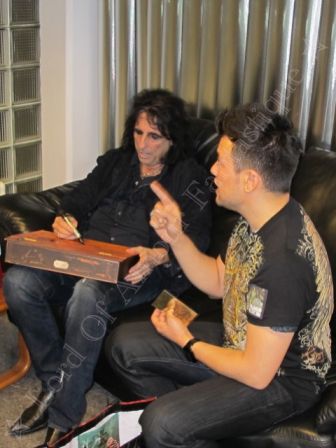 Here I'm doing the school teacher while Alice is doing the school boy… No I'm joking! Actually I'm answering to Alice who asked me to spell my name and I'm concentrating to avoid any misspelling, I was so stressed!


Then we had some photos together.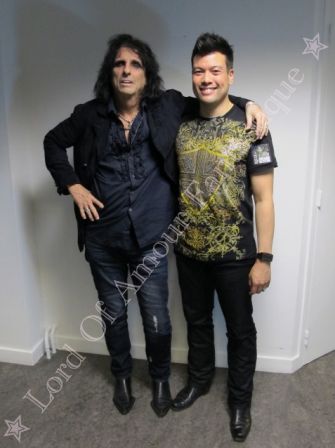 )

For the next ones, Alice suggested a dance of tango!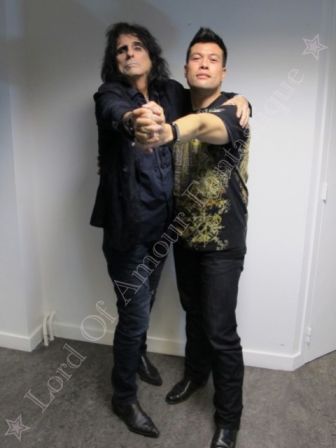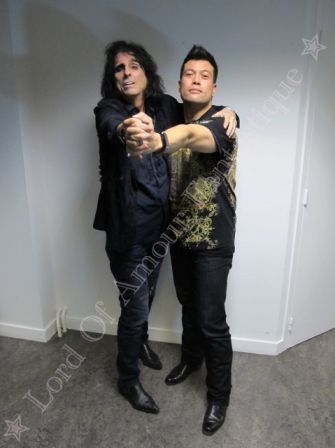 Kyler also took photos of us together with my friend Stéphane.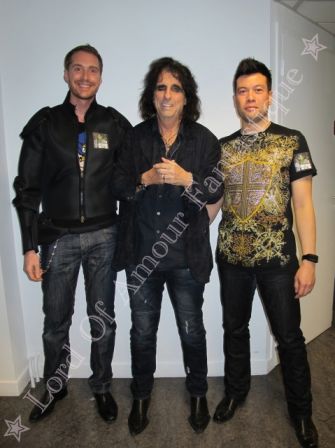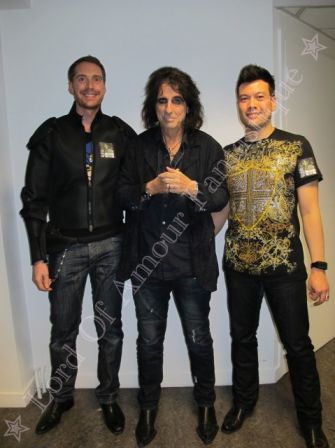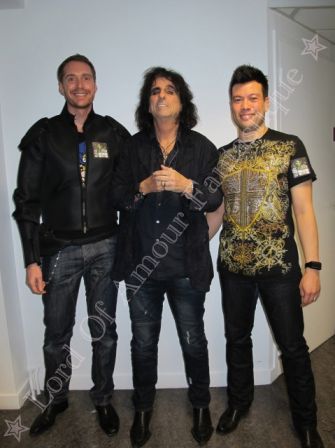 I especially like the face Alice is doing in these photos!
He has so much class!


All good things come to an end! I had such a good time! A lot of fun, even a good laugh when Alice told us, while he was signing the Art Poster that comes with the Welcome 2 My Nightmare Deluxe Limited Edition CD, that he looks like Severus Snape in Harry Potter films!
You see which picture it's about? This one: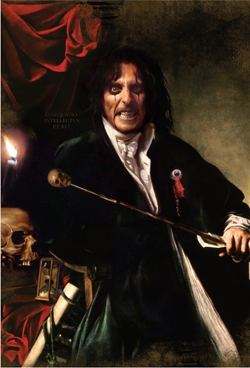 I came back home with fantastic memories, nice photos, signed collectibles and lots of goods!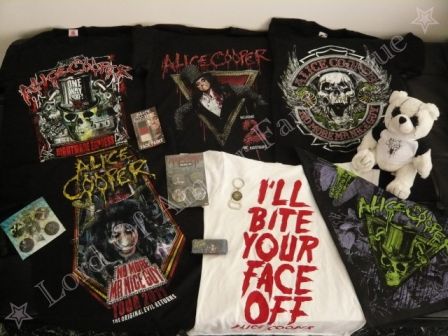 )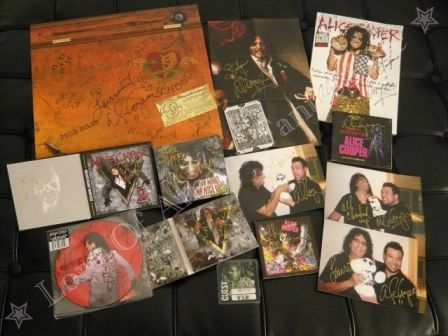 )


Many thanks to Alice Cooper, musicians and staff members (especially Kyler and Toby) for this wonderful trip in the Nightmare Factory!
See you on next tour!