VERSAILLES PHILHARMONIC QUINTET : HOLY GRAIL PROMO CD
Par Louis Philia le mercredi, juin 15 2011, 00:01 - Versailles Philharmonic Quintet - Lien permanent
Here is the original of Holy Grail album of Versailles Philharmonic Quintet!


Catalog number : LCD-189
UPC : none
Label : Warner Music Japan
Country : Japan
Release date : 2011
Price : "NOT FOR SALE - FOR PROMOTIONAL USE ONLY"

This CD-R comes in a slim jewel case with an original insert.
My copy also comes with three stickers directly affixed on the front of the case: one hand-written with "A18233", one stamped, and one printed (Ooooh my DESTUNY!!!).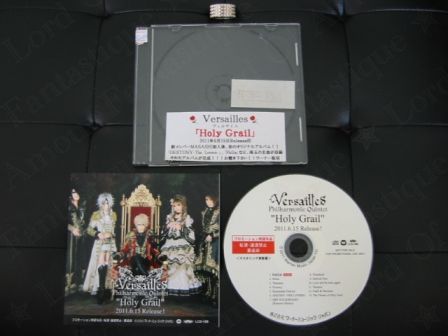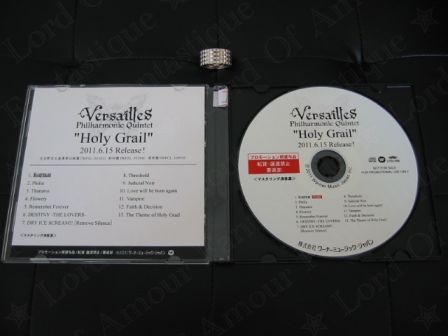 The musical content seems identical to retail versions.


Now my Holy Grail collection is complete!