VERSAILLES PHILHARMONIC QUINTET : PHILIA PROMO CD #2
Par Louis Philia le mardi, mars 1 2011, 22:48 - Versailles Philharmonic Quintet - Lien permanent
Here is the second for maxi-single Philia of Versailles Philharmonic Quintet.

The length time of this disc is identical to the one of the "original" retail versions: 14:19.


Catalog number : LCD-148
UPC : none
Label : Warner Music Japan
Country : Japan
Release date : early 2011
Price : "NOT FOR SALE - FOR PROMOTIONAL USE ONLY"

This CD-R comes in a slim jewel case with a white disc inlay tray and an original 4P insert.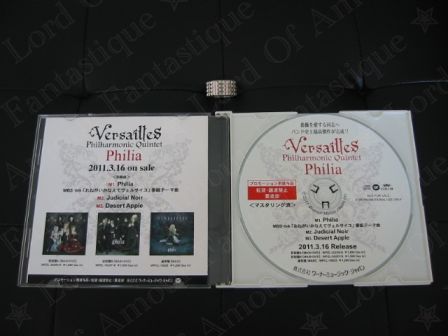 Below you can see the differences between both CDs: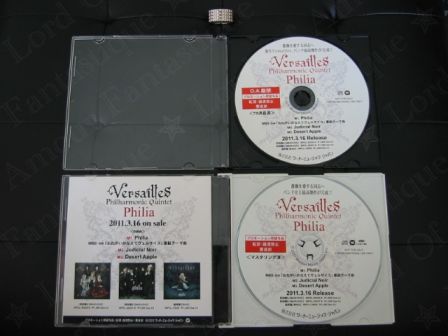 With this second promo CD for Philia, I think my collection is now complete!