VERSAILLES PHILHARMONIC QUINTET : DESTINY -THE LOVERS - PROMO CD
Par Louis Philia le mercredi, octobre 27 2010, 15:15 - Versailles Philharmonic Quintet - Lien permanent
Versailles Philharmonic Quintet maxi-single DESTINY -THE LOVERS- had a release.
It also came with of informations.


Catalog number : LCD-91
UPC : none
Label : Warner Music Japan
Country : Japan
Release date : 2010
Price : NOT FOR SALE


It comes as a CD-R in a slim jewel case with an original four-pages booklet.
Catalog number LCD-91 is printed on front of the booklet and of the disc.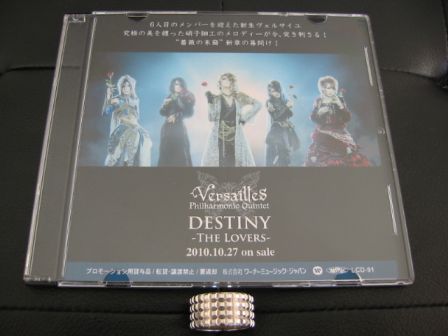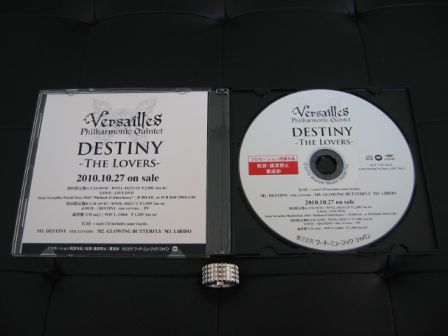 I got it with three-pages promotional info sheets including Versailles' biography, discography and informations on the new single DESTINY -THE LOVERS- with lyrics of the songs.