VERSAILLES PHILHARMONIC QUINTET 「NOBLE -LIVE-」
Par Louis Philia le mercredi, septembre 1 2010, 10:32 - Versailles Philharmonic Quintet - Lien permanent
Live version of 「NOBLE」 including track 「PRINCE」!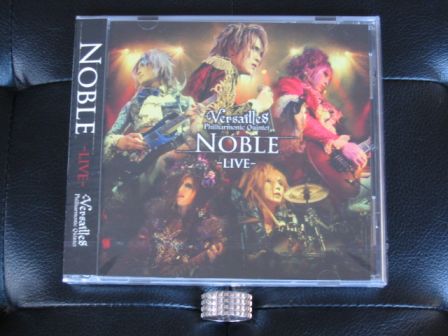 Versailles Philarmonic Quintet 「NOBLE -LIVE-」 is a CD album containing almost all 「NOBLE」 tracks in live version! It doesn't have 「To The Chaos Inside」 nor 「Episode」 but it includes a live take of 「PRINCE」.

Live recording is taken from the concert which held on December 23th, 2008 at CC Lemon Hall, Shibuya Tokyo.
Sound recording has been remastered.
Versailles concert at CC Lemon Hall was their first one-man and was already released on DVD titled 「CHATEAU DE VERSAILLES」.

「PRINCE」 was not originally part of the tracklist of 「NOBLE」 but it was later included on the U.S.A. version (Label : Maru Music) and then on the Japanese regular edition of the album (SASCD-045 reissued on Sherow Artist Society on October 22nd, 2008).


Catalog number : SASCD-059
UPC : 4529123328052
Label : Sherow Artist Society
Country : Japan
Release date : 2010/09/01
Price : 2835¥



1. Prelude
2. Aristocrat's Symphony
3. Antique in the Future
4. Second Fear -Another Descendant-
5. zombie
6. After Cloudia
7. windress
8. The Revenant Choir
9. SUZERAIN
10. History of The Other Side
11. PRINCE


I bought my copy at jishubanclub 自主盤倶楽部 shop and it came with an exclusive bonus photo: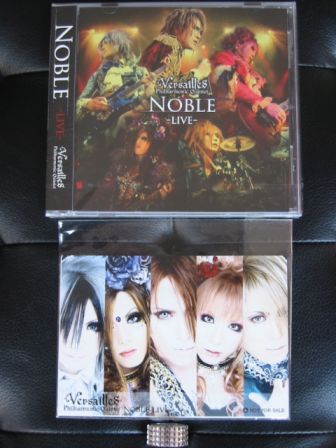 「NOBLE -LIVE-」 has been redesigned by TERU.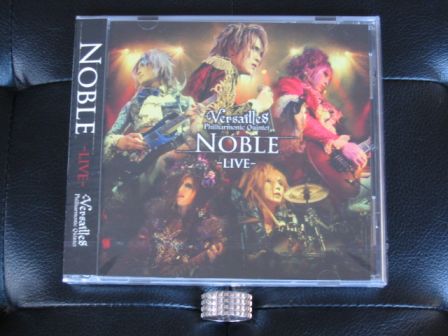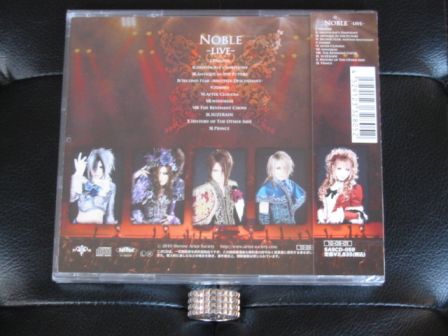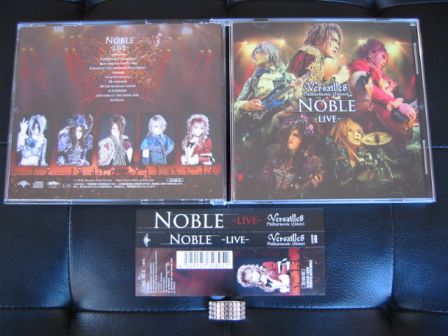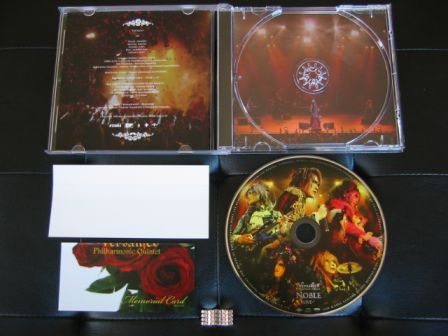 It was released the same day as 「Lyrical Sympathy -LIVE-」.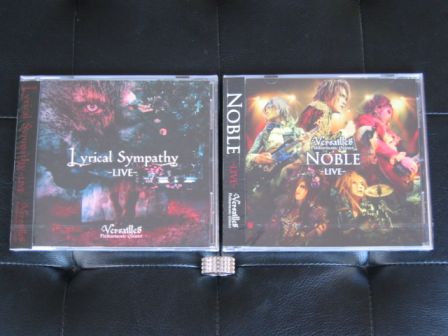 First-press copies came with a included.
With both cards, people who attended to Versailles World Tour 2010 "Method of Inheritance"-GRAND FINAL- on September 4th, 2010 at CC Lemon Hall, Shibuya Tokyo, could get an .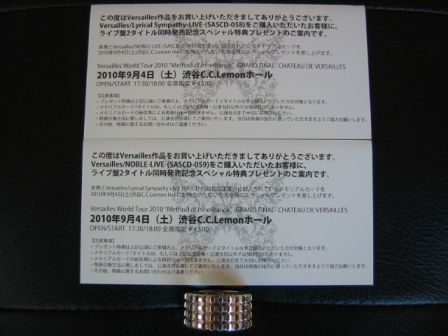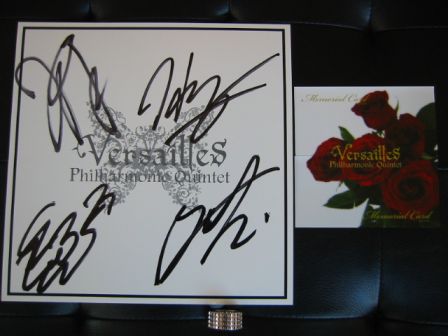 Trivia : 「Lyrical Sympathy -LIVE-」 & 「NOBLE -LIVE-」 covers were first revealed to the world on designer TERU's blog on August 15th.