TAHITI 80 : SWIMMING POOL SHOW
Par Louis Philia le lundi, juillet 20 2009, 20:27 - Tahiti 80 - Lien permanent
Tahiti 80 were performing live at the municipal swimming pool of Grenoble, my hometown. They opened for the Cabaret Frappé music festival.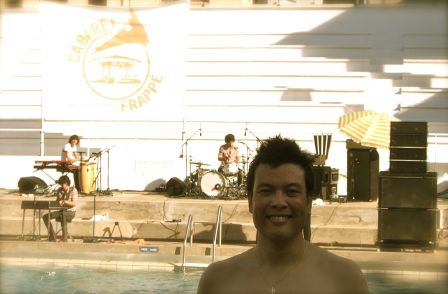 I arrived early so I had the chance to have a little talk with Xavier, Pedro and Mederic : very nice guys ! I also asked them to sign my copy of Puzzle, the album I discovered them with :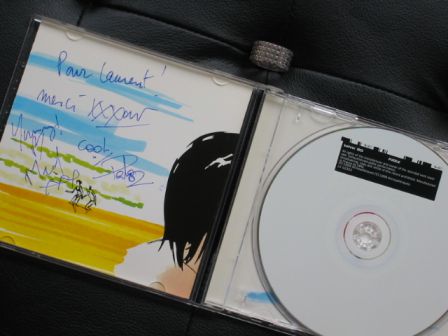 Thank you very much guys and thanks to the all crew for this very pleasant show !